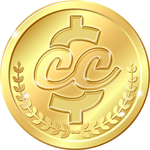 1. Login every day, and receive 100 Free Coins for each day you login.

2. Use your Free Coins to place predictions on auctions and vehicles.

3. Outperform other players and win monthly and yearly prizes!
---
You will be given 100 Free Coins each day you login to your account. You can then use these coins to place fantasy predictions on the results of all available vehicle auctions. This includes auction specific predictions as well as vehicle specific predictions.

Monthly winners will be determined by who amasses the most Free Coins over a 1 month period, and the player with the highest Free Coin balance for the month wins! Months are defined by each of the 12 calendar months. Annual winners will be determined by who amasses the most Free Coins over a 1 year period, based on a calendar year. Each year will span from January 1st to December 31st. Winners will be selected and announced monthly and annually. Monthly winners are determined at the conclusion of every calendar month, and your Free Coin balance will be reset on the last day of each month at 11:59pm Pacific Time.

In the event of a tie, monthly and yearly Free Coin contests will use the following criteria (in sequential order) to break the tie.

1. Player who won more predictions.
2. Player who logged in more days that month.
3. Player who had the biggest single win.
4. Player who was first to login during the given month.
5. Remaining players will receive the prize.
Monthly winners will be determined by who amasses the most Free Coins over a 1 month period. Months are determined by the date of the Monday beginning a week's contest. Annual winners will be determined by who amasses the most free coins over a 1 year period, based on a calendar year. Years are determined by the date of the Monday beginning a week's contest. Monthly and yearly ties will be handled using the same rules used in weekly contests.

Odds of winning depend on the accuracy of each entrant's predictions, the number of visits to ClassicCarGaming.com, and the timing in which predictions are received. Prizes will vary, however they will always be promoted prior to the beginning of play.

For complete rules, see our Terms of Use.

​